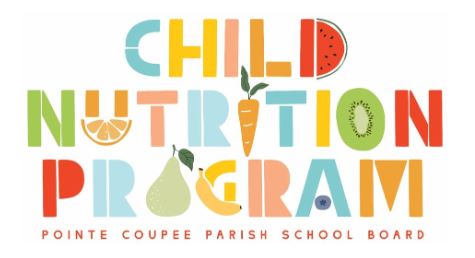 Our Child Nutrition Program employees take pride in preparing delicious, nutritious meals for our students. All Pointe Coupee Parish Public Schools participate in the National School Breakfast and Lunch Programs. Our menus are designed to meet the Dietary Guidelines for Americans, as well as the United States Department of Agriculture's National School Breakfast and Lunch Program regulations. We offer a variety of fruit and vegetables, whole and enriched grains, and healthy entrees, with low fat milk choices.

Pointe Coupee Parish Child Nutrition Program is committed to enhancing the health and well-being of our students, while aiming to aid in improving their academic performance through our nutritious meals. We are able to provide breakfast and lunch at no cost to all students through our participation in USDA's Community Eligibility Program. We encourage all students to participate in both the breakfast and lunch program, as studies have shown that daily breakfast intake improves classroom performance!

We look forward to serving our students and enjoy being an important part of their learning environment!
Nutrition and Wellness Information: